For decades, cat lovers have used clay and/or clumping cat litter, which creates crumbly clumps and dust that often sticks to your cats' paws. In addition, you may have lingering odors in your home and trails of gritty paw prints across your floors.
Today, a newer type of cat litter called "crystals" is made of silica gel and offers some innovative benefits.
If you're in a hurry and just want to know what the best crystal cat litter is, we recommend the Arm & Hammer's Clump and Seal Litter .
Cat litter crystals absorb cleanly and completely, and it seems to provides more positive results when compared to traditional clay clumping cat litter.
Benefits of Crystal Cat Litter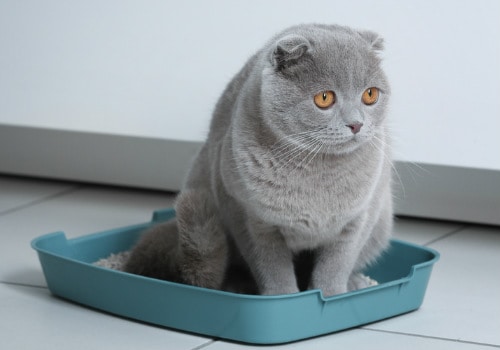 Silica gel should not adhere to cats' paws or coats–this means your cat is less likely to track messy remnants of cat litter throughout your house.
If any of your family members have allergies, crystal cat litter is better than clay because it creates less dust. This includes when your cat scratches in the litter box.
Best of all, silica granules absorb liquid waste so completely that the clumps are hard, not crumbly. Removing the waste should be easier and cleaner than clay, and some silica cat litters are flushable.
We know you're too busy to try 100 different cat litters before you decide on the best one for your home, your cat, and the environment. So, we did the work for you. We found the Top Five recommended cat litters from a number of sources.
We reviewed the following crystal cat litters:
Sale
Arm & Hammer's Clump and Seal Litter is an innovative product designed to seal and destroy odors before they have a chance to leave the litter box. Plant-based granules help create solid clumps so you can scoop them easily.
The granules are moisture-activated and form a seal around the cat waste, and baking soda and odor eliminators keep the box fresh. Overall, the granules are sized right to make solid clumps so as not to waste unused litter. Clumps stay hard for days, which helps those who are unable to change the box every night.
Pros
Provides 10% more odor eliminators than the original Clump & Seal
Dust free
Offers a seven-day guarantee that promises you an odor-free home
Seals and destroys odors on contact
Hard clumps that are much easier to sift
Cons
Customers report that the odor eliminators don't last long enough, as a matter of fact, less than 12 hours.
The product emits large amounts of dust despite promises against it.
Because of the dust, cats track messes all through the house.
This product caused severe allergies in some cats.
Some customers prefer the earlier version over the "new and improved" version.
Fresh Step Crystals Premium Cat Litter absorbs moisture and odor on contact. And since the crystals are long-lasting and lightweight, the cat litter requires less labor from the owner and less litter in the box.
Because of the strong clumping, any crystals left untouched in the box slide through the scooper slats. You can stretch out the product for up to 30 days if you have only one cat. Crystals dress up the litter box and absorb moisture on contact.
The Fresh Step brand is designed to minimize tracking. And because their granules are tough and heavy, they clump well and stay put.
Pros
Long-lasting crystals lock in odor better than traditional clay litter.
Absorbs moisture on contact and leaves a fresh scent.
Crystals can last up to a month in the litter box.
Lightweight litter that is easier to carry, scoop and clean up
Low dust keeps the air and surfaces clean
Cons
Customers reported that the product had such heavy perfumes that it make their cats sneeze and stunk up the litter box.
Poor clumping.
Cats tracked litter all through the house after using the litter box.
While most individuals like this crystal litter, it has been reported as costly for homes with more than one cat.
Frisco Crystal Summer Clean Scent Multi-Cat Non Clumping Cat Litter works well for those homes that have more than one cat. It is a low dust formula. And because it's silica gel, after you scoop the clumps out of the litter box, there will be plenty of clean crystals left, stretching out the product.
Pros
Odor-absorbing crystals lock in odor on contact, keeping the air fresher than other clay litters.
If you have only one cat, you can stretch out the bag over 30 days, which saves you money.
Because of the low dust, even with multiple cats, you can count on 24-hours of odor free living. Enjoy the fresh summer scent, just by scooping out waste regularly.
Low dust keeps your cats' paws cleaner, which keeps the floors in your house clean.
Best of all, the crystal cat litter is kind to the pads on your cat's paws.
Cons
Cat owners report that this product causes much litter tracking throughout the house.
Others report that the litter is very messy.
The litter clumps heavily and gets stuck in the cat's paws.
Sale
ScoopFree Sensitive Crystal Cat Litter arrives in two bags specifically sized to fill the product's specific tray, but it can be used in any litter box. The crystals have no perfumes or dyes, and still decrease odor better than clay or clumping litter.
Pros
Because this product is perfume- and dye-free, it makes an ideal choice for sensitive cats and their owners.
Absorbs liquid on contact and dries solid waste to better control odors in your home.
The crystals last far longer than clay or clumping cat litter; one bag can stretch out over a month if you have only one cat.
Perfectly proportioned for use in the PetSafe ScoopFree Reusable Cat Litter Tray, but can also be used in any standard litter pan.
Cons
Customers report this product does leave dust.
Sale
Dr. Elsey's Precious Cat Ultra Clumping Cat Litter combines heavy non-tracking granules and medium-grain clay to provide excellent clumping that prevents moisture, because it reaches the bottom of the tray. This cat litter works well for multi-cat households. Whether you sift through the box or own a mechanical cleaner, you can enjoy superb odor control.
Dr. Elsey's original litter works well for cat owners that need a hard clumping litter with low tracking. The larger, denser particles stay in the litter box and will not break. In other words, the larger clumps take the odor with them!
Pros
This litter is practically dust free and hypoallergenic, helping secure a cleaner house free of allergens.
This is a hard clumping clay that helps prevent moisture.
This multi-cat formula provides excellent odor control to keep your home smelling fresh and clean.
This product is great for human or mechanically cleaned litter boxes.
This product stays firm after getting wet, so you can scoop and clean often.
Cons
Cat owners report that the clumps become too hard.
Clumps were so hard, they were difficult to remove.
Clumps stuck to the bottom of the litter box and were impossible to free.
A Few Last Words
Most crystal litters are made of silica gel, a natural mineral. The benefit is that the crystals are drawn to water molecules, so they soak up and retain water on contact. Water soaked silica become beads.
The crystals are small with a low density, so they are lightweight and smooth. Unfortunately, sometimes the crystals are far too hard. And though many products claim "no dust," some do emit dust and cats track the litter.
The old saying "you get what you pay for" rings true for crystal cat litters. They do cost a bit more than clay and clumping litter, but for some, the benefits are worth every penny.
Sale
Remember that only you can choose the cat litter that will best work for you, your family, and your cats. Every option offers its own benefits. And while clay litter was once the main option, silica gel cat litter offers you an innovative choice.
Product data was last updated on 2020-05-30.