When it comes to taking care of our favorite four-legged friends, nothing is too good. What your cat eats can play a major role in their health and development, and finding the perfect food for your cat can be a big decision based on your cat's lifestyle and environment.
If you're in a hurry and just want to know what the best semi-moist cat food is, we commend the Wellness Healthy Indulgence Natural Grain Free Wet Cat Food Pouches. It's totally grain-free, which means that all the nutrients for your cats are provided in the form of natural meat-based proteins, oils, and fatty acids giving them the healthy boost they need to keep going all day long.
Traditionally, dry food has been the go-to cat cuisine, but many cat lovers find that their pets prefer wet food. If you're looking for a way to cater to your cat's appetites without sacrificing the convenience and sustainability of dry or prepackaged food, you might want to consider soft or semi-moist cat food.
So What is Semi-Moist Cat Food, Exactly?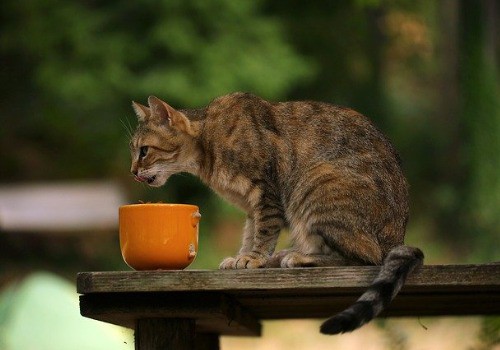 In general, the three main types of cat food are canned food, soft (also called moist, semi-moist, or semi) food, and dry food. While all three have their own various pros and cons, most cat owners would agree that soft or canned foods are usually the best for your cat's health and wellness, while dry food is best for the budget and the tight schedule of everyday life.
As each of their names might suggest, canned cat food is usually a high-liquid meat or meat product, dry food is prepackaged kibble that can be mixed with water or other liquids, and soft food is a combination of both types. The biggest problem with canned cat food is that it can be far more expensive than other types of food, while dry cat food can lack some of the nutrients that your cat needs and may not appeal to their specific tastes.
In light of this, semi-moist cat food provides a great alternative that provides the taste and nutrients that your cat will love without putting too much of a strain on your wallet or on the time it takes to feed your cats each and every day.
Benefits of Moist Cat Foods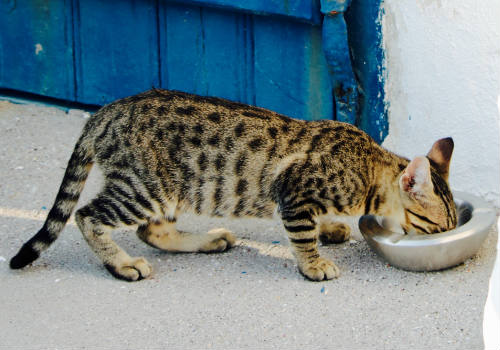 Probably the greatest benefit of moist or semi-moist cat foods is that they allow for a middle ground between pricey wet food and potentially unpalatable dry food. Moist-food is usually around 60 to 65% water, which means it provides a better taste and can be loaded with nutrients. If your cat loves the taste of wet foods but turns their nose up at dry kibble, then semi-moist cat foods are a great way to compromise.
On the other side, moist or soft cat foods are usually less expensive than regular wet foods. While most of us spare no expense when it comes to caring for our pets, the fact remains that buying the most pricey option on a regular basis can really hurt our ability to care for our pets in other ways. For this reason, semi-moist cat food is a great choice for cat owners who want to make sure their cats love each meal—but don't want to have to break the bank in order to do so!
Finally, semi-moist cat food is usually very quick and easy to actually feed to your cat. Like kibble, it usually comes in a sealed bag that can be easily emptied into your cat's bowl, without having to worry about can openers or scraping tins!
Five Best Semi-Moist Cat Foods
The only real issue with a lot of semi-moist cat foods is that, if your cat is switching suddenly from dry or wet food to a semi-moist alternative, it may take a little bit of time for their stomachs to adjust to the different richness and water content. Because of this, you may want to consider feeding your cats a mix of dry and semi-moist or wet and semi-moist food, at least until you're confident that their stomachs can handle the sudden change in their diet!
Fancy Feast is a well-known brand in the cat food industry, and these semi-moist food pouches provide a great example as to why. For cats who are struggling to digest solid food or who just prefer something a little more luxurious, the semi-soft texture of Purina Fancy Feast is the perfect blend of taste and nutrition! This is also a good choice for transitioning your cat between wet and dry foods since the formula is specifically designed to be used in addition to dry food.
Pros:
The salmon-and-vegetable-based formula provides lots of healthy omega-3 fatty acids, which can keep your cat feeling frisky and their coat looking sleek and shiny!
This food is especially recommended for elderly cats who need a little boost of energy or have trouble chewing up dry kibble.
Cons:
This food is designed to be used with other foods. While it can be served on its own, you may find that your cats need dry food to keep their appetite up.
Make sure to mash the pouch up before serving, as this will break the meat into chunks and let your cat have an easier time lapping up the whole meal!
Wellness Healthy Indulgence is totally grain-free, which means that all the nutrients for your cats are provided in the form of the natural meat-based proteins, oils, and fatty acids that give them the healthy boost that they need to keep going all day long! Specifically, Healthy Indulgence uses chicken and chicken livers to give your cats a taste of luxury while still making sure they stay as happy and healthy as possible.
Pros:
The grain-free formula reduces the risk of allergies or health complications for your cat, while still providing all the nutrients they need from various poultry sources.
Other ingredients include sweet potatoes, cranberries, and other whole foods that promote healthy teeth, fur, skin, and digestion!
Cons:
Some customers have expressed their frustration with the pouches, which can be difficult to open without any tools, so make sure you have a pair of scissors on hand!
Make sure you test this food with your cats before making a full switch, since some cats may be used to a more grain-based diet and turn up their noses at the completely grain-free formula. This is especially true if your cats are currently on dry food.
Despite the name of the brand, Waggers Cat Food isn't made for dogs. Instead, this semi-soft chicken food is designed specifically for cats, with low starch and grain contents—and low calories, too! This brand goes over really well with lots of cats, even picky eaters who may turn up their noses at more conventional dried or wet foods.
Pros:
This brand is especially recommended for elderly cats or cats with sensitive stomachs. The low-allergen formula is gentler on sensitive tummies, and the soft texture allows cats who are past their prime to be able to eat without too much difficulty.
The natural formula also allows from an easy transition from most other cat foods, even for cats who may have trouble digesting other moist or wet-dry foods.
Cons:
While cats may love it, some humans have reported that the smell can be a little bit off putting, so you may want to save this brand for outside mealtimes.
If your cat has a pre-existing health condition, make sure you test them with just a small amount of this food before switching entirely, since some cats can be caught off guard by a complete overnight change
Wilderness Toppers is another great brand that reduces the number of grains and grain byproducts that your cat consumes in favor of all-natural, holistic meats and sauces that your cat is sure to love!
Pros:
While this brand is 100% grain free, Blue Buffalo Wilderness actually goes a step farther than most cat foods in that it eliminates wheat, corn, and soy products entirely. As a result, this food is great for cats with allergies or sensitive stomachs.
Cons:
As with an earlier entry on this list, some customers have reported that the smell from this soft food can be extremely strong. While this is obviously a major plus for cats, the humans who love those cats may have a slightly more difficult time getting used to the strong odor, so be careful!
Natural Balance provides a first on this list, not by eliminating wheats and grains from their formula, but by replacing it with fish proteins. The extra boost in good oils and omega-3 fatty acids will give your cat a new spring in their step, and keep them looking happy and healthy for much longer than the average canned or dry cat food can do!
Pros:
Thanks to its blend of sardine, mackerel, and various fruits and veggies, Natural Balance provides a great, well-rounded diet for cats who need a few extra nutrients!
In addition to providing for your cat's basic nutritional needs, the high-oil, high-fatty-acid formula of Natural Balance cat food will keep your cat's skin and hair looking sleek, shiny, and fabulous!
Cons:
Due to the fish-based formula, there isn't as much gravy in this cat food as there is in other soft foods, so if your cat has trouble chewing or digesting hard or dry foods, you may have to add a little bit of water to soften it up for them.
Our Favorite
Anyone of the semi-moist cat foods on this list is a great way to transition your cat off of wet or dry food, or just give them a little extra something to make their mealtime special! However, because of its healthy, all-natural formula, as well as the fact that it is very well received by both cats and humans, our personal favorite semi-moist cat food is the Wellness Healthy Indulgence Natural Grain Free Wet Cat Food Pouches.
It's loaded with healthy vitamins and nutrients from a variety of sources, not just from chicken or grains.
Final Thoughts
The food you choose depends on what you and your cat need. Whether you have an old cat, a cat with a sensitive stomach, or just a picky eater, there are so many outstanding cat foods available on the market today that were designed with your cat in mind. The five cat foods listed above each provide an alternative to the same old dry food, and each one has various pros and cons that can make it the perfect choice for both you and your cat!
Product data was last updated on 2020-06-03.