We all love our pets, and for this reason, we do all we can to keep them safe and happy. While collars are a no-brainer for dogs, it may not be the first thing on our minds when it comes to our cats. Especially, if we plan on our cat staying indoors.
However, collars are important to our cat's safety. While we do all we can to ensure our cat doesn't run away, should they find their way into the wild, a collar may be all that separates our pet from being falsely identified as a stray.
If you're in a hurry and just want to know what the best collar for feline safety is, we recommend the Pettsie Cat Collar with Heart and Friendship Bracelet.
To assist with keeping your cat protected, we have researched the top 5 cat collars using such criteria as product-rating, design, and overall usefulness. Remember, no matter the collar you choose, be sure to measure your cat's neck before ordering any of these collars. For the best fit, leave room for two fingers.
What Is a Cat Collar?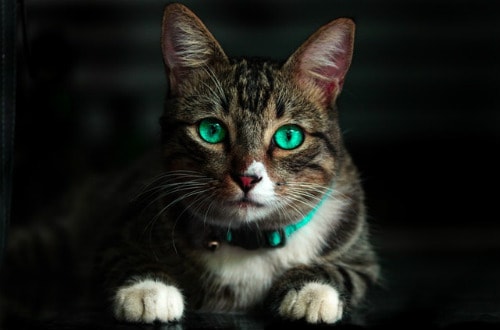 I don't know about you, but a lot of my friends have both a cat and a dog. All too often I see their dog equipped with a collar, but their cat is not. Why is it that we tend to think of collars for dogs but do not think as much about them when it comes to our cats?
A cat collar is not that different from a dog collar but is just as important. It's useful for adding a little flair to your pet but also does a lot to provide additional safety. Before we talk about the benefits, let us talk a little more about what to look for when purchasing a cat collar.
There are a fair number of things to consider when purchasing a cat collar. Material, accoutrements, size, and safety are just a few of the choices we need to make. Additionally, there are a variety of styles that can say a lot about the personality of our pet.
One of the first things to look for when purchasing a cat collar is a breakaway buckle. The breakaway buckle is a prime feature for your cat's safety. Should your cat get the collar caught on some impediment, the breakaway buckle will open immediately from the pressure applied by your pet.
While most collars come with this safety feature, not all do, and it is up to us as the owner to be sure the collar we choose has this option.
You can rest assured that each of the collars on this list features the breakaway buckle and have recorded the highest levels of customer satisfaction.
Benefits of Cat Collars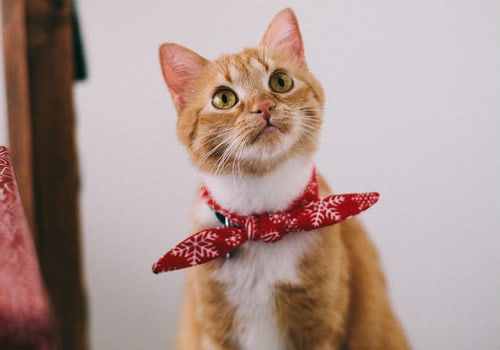 As we mentioned earlier, when we think of collars for our pets, dogs are usually the first pet to come to mind. We use the collars to attach the leash and add any necessary tags such as proof of updated shots or contact information should our pet get lost. However, the first kind of collar that comes to mind for cats is of the flea variety.
What makes cats different from dogs? Don't they require a collar all the same? The short answer is yes. Cat collars are important for similar reasons.
Our cats should have updated shots and the tags to prove it, and we should include contact information should our cat every go missing. Whether your cat is the indoor or outdoor kind, a collar may be all that separates them from being identified as yours or a stray. It is important to provide them with a collar for their safety.
We all want to take the best care of our pets because we consider them family. One of the easiest ways to ensure our cat's safety is by providing them with the perfect collar. However, providing this form of safety does not need to be bland.
On this list, you will find collars which can be personalized with your cat's name and a contact number. Another provides a reflective strip for additional safety. Finally, one comes with a friendship bracelet adding to the bond between owner and pet.
However, they all provide a comfortable material to ensure your cat is not tortured by the collar option of your choosing.
Our Picks for Best Collars
Sale
For a personal touch, our first cat collar on the list allows you to add a custom embroidery which includes your cat's name and a contact number should they get lost. There are six collar colors and eight thread color options to choose from for your custom personalization. It also features a quick-release buckle for your pet's safety.
Additionally, the collar has a non-corrosive stainless-steel D-ing to hold any tags such as proof of updated shots. The nylon webbing provides a comfortable fit for your kitty with its smooth, tapered edges. Finally, this collar is adjustable and is the perfect choice for male or female cats of any size.
If you are looking for that personal touch in your cat collar, this nylon cat collar is the perfect choice for you and your closest friend.
Sale
For those of us who have outdoor cats, the Paccomfet Breakaway Nylon Reflective Cat Collar may be the choice for you. This option comes with twelve different collars in a variety of colors as well as a reflective strip to ensure nighttime drivers will spot your feline friend before tragedy strikes.
This collar is made of high-quality nylon and comes with a color matching bell. The neck of the collar can be adjusted from seven inches to twelve inches and includes a breakaway buckle for your cat's safety.
If you are interested in additional safety for your pet and would like to have a variety of color options, the Paccomfet Breakaway Nylon Reflective Cat Collar is the right choice for you.
Sale
The Pettsie Cat Collar with Heart and Friendship Bracelet is perfect for the owner who truly considers their cat their best friend. This option comes with the collar for your cat and a matching friendship bracelet for you. The soft, lightweight natural cotton is one of the most comfortable options available, and its durability is second to none.
Attached to the collar is a natural wood heart symbolizing the bond between owner and pet. The breakaway buckle ensures your cat's safety in all situations. The collar is adjustable and ranges from eight to eleven inches.
The collar also has a D-ring in vintage style allowing you to add the necessary identification tags or a bell. The collar and friendship bracelet ship in a beautiful gift box adding to the special bond between owner and pet.
Sale
The Azuza Cat Collar with Bell is the perfect choice for the most dapper of cats. This two pack of collars comes equipped with a bowtie and flamingo pattern. These collars are great for dressing your cat up for specific activities such as weddings, holidays, and any other special occasion.
This breakaway collar comes equipped with a safety buckle and silver Jingo bell to help keep your cat safe under any circumstances. The adjustable collar ranges from eight to twelve inches and is made of durable nylon which is easy to clean with water, and the color won't fade. Finally, the Azuza collar comes with a quality warranty providing a free replacement or refund should it not meet your standards.
This polyurethane leather collar is the definition of fashionable. It comes in white with a heart-shaped bell and fasteners made of fourteen carat white and yellow gold. The collar also includes an adorable Lolita bow.
The collar reaches a total length of nineteen and a half inches allowing you to adjust it to your cat's individual comfort. The aristocratic look is perfect for matching outfits or cosplay and is a nice accent for special occasions such as Mother's Day, Thanksgiving, Christmas, or any other important dates which call for a more professional look.
Finally, the Intimate Lover offers a ninety-day guarantee. If you are not satisfied with this product, you can contact them directly for further action.
The Winner and Our Recommendation
While each of these collars is a great choice for your cat, our personal recommendation and the collar most worthy of being called the winner is the Pettsie Cat Collar with Heart and Friendship Bracelet.
Sale
There is not enough that can be said for the added touch of providing a friendship bracelet to match your cat's collar.
The bond between owner and pet cannot be duplicated. It is specific to you and your cat. This thoughtful addition by Pettsie allows owners to outwardly express the feeling they have for their cat inside. This is reason enough to make this collar our recommendation.
However, the extra touches also help set this cat collar apart from the rest. The soft cotton material is perfect for your cat's comfort and provides more give than the nylon and PU leather options. Additionally, the personal touch of shipping the collar in a pretty box show how much Pettsie cares about you and your cat.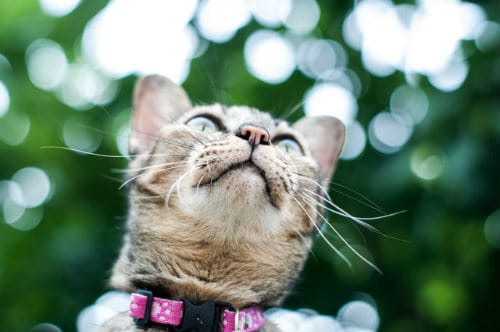 Remember, the choice of a cat collar is about more than style. It is about safety as well. Measure your cat's neck before making any final decisions to ensure there is enough room for two fingers to fit inside the collar once attached.
Each of the options listed here is safe, stylish, and would be a perfect choice for you and your cat.
Product data was last updated on 2019-08-20.