Are you tired of your cat's hair matting or skin itching after a bath? If you want a shampoo that is gentle and nourishing for your cat's sensitive skin, then I suggest trying Kin and Kind Kitty Shampoo.
Cats are probably the easiest pet to own as they are very independent and self-sufficient creatures. Other than feeding and petting, cats can really take care of themselves.
Unlike a dog, a cat doesn't normally need you to give it a bath. However, if your feline got its coat very dirty, maybe caught some fleas, or has really long hair, then you may have to step in and assist.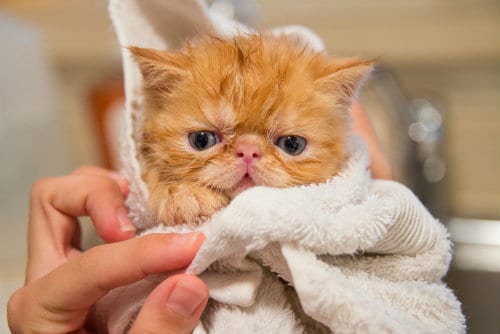 My Persian cat tends to have a tough time keeping her coat super clean, so I give her a hand with Kin and Kind kitty shampoo.
This article is my review of the following cat shampoos:
What Is Cat Shampoo?
Cat shampoo is a shampoo that is formulated specifically for cats animals. The reason cats must use shampoo for animals rather than regular shampoo is due to the difference in human skin and animal skin.
Human skin tends to be more acidic while animal skin is on the alkaline side. Shampoos tend to strip the skin of its protective layer which is why shampoos contain ingredients that help to replenish this layer.
In order for shampoos to do their job properly, they are formulated to a certain pH level specific to a human or animal's skin pH. Using a shampoo not formulated for your cat can cause disrupt its skin's protective layer making your pet susceptible to bacteria, viruses, and parasites.
Benefits of Using the Best Cat Shampoo
The best cat shampoo will be nourishing and moisturizing, leaving your cat's fur feeling soft, shiny, and tangle-free.
With ingredients free of harsh chemicals, it will be gentle on your cat's sensitive skin, and not burn their eyes or nose.
Cat shampoos that have conditioning agents such as jojoba, safflower oil, and silk protein have lots of slip and are excellent shampoos for cats with long fur. These ingredients not only moisturize but they also make detangling and brushing much easier while preventing matting.
What to Look for in a Cat Shampoo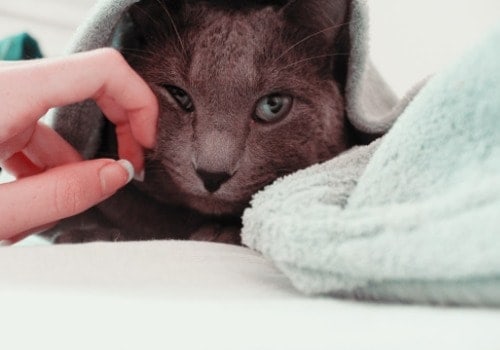 Non-Toxic
Since cats are constantly licking themselves, the last thing you want is a shampoo that is filled with harsh chemicals. And if you are using a no-rinse cleanser, it must have only natural ingredients otherwise you could risk harming your cat.
Moisturizing
A good quality cat shampoo should be filled with lots of nourishing and moisturizing ingredients that help replenish oils lost during the wash. And if your cat has long hair, moisturizers will help make brushing much easier.
Gentle Formula
Some cat shampoos can be extremely harsh, leaving your cat's fur dry, unmanageable and even cause irritation. The best cat shampoo will leave your cat's coat clean, soft and shiny without any adverse reactions.
Soft Scent
While you may want your cat to smell good, remember, it is your cat that has to live with that scent daily. Being subjected to very strong fragrances can make your cat miserable. Rather than loud scents like cherry blossoms, go for soft fresh clean scents that are subtle.
Extra Features
The above features are what you should look for when choosing the best shampoo for your cat. However, some shampoos have a bit more to offer outside of just a clean pet.
If you care about not only keeping your cat clean but also the planet, then you may be interested in these extras as well.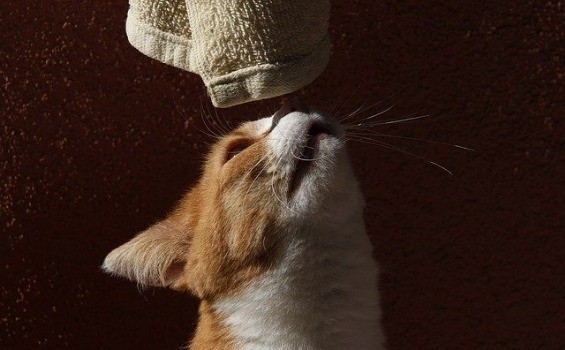 Biodegradable
Many companies nowadays are going green is not just ingredients but in their packaging as well. There are cat shampoos that are packaged with 100% recycled materials and are biodegradable.
Cruelty-Free
As an animal lover, you may want to know that no animals were harmed just so your little kitty can have a bath.
Made in the USA
If you are concerned about the quality of a product made overseas, there are lots of cat shampoo manufacturers right here in the US.
These are just extra's that may help in your deciding which is the best cat shampoo for your kitty. For further assistance, check out my best cat shampoo review below.
Best Cat Shampoo Reviews
Sale
This cat shampoo is hypoallergenic which is important if your cat has sensitive skin. The ingredients are natural and consist of honey as well as shea butter- two ingredients which are very soothing and moisturizing.
I like that this shampoo is free from sulfates, fragrances and especially essential oils which can sometimes be harmful. Manufactured in the US, this shampoo boasts to be cruelty-free and mildly formulated with a pH balance specific to cats.
The only negative thing I can say about this shampoo is that it doesn't lather. Otherwise, I think this shampoo works very well and will work wonderfully for most cats.
Pros:
Ingredients are natural
Free from sulfates, fragrances, and essential oils
Mildly formulated
pH balance specific to cats
Cons:
Sale
A two-in-one, this product cleanses while conditioning your cat's hair at the same time. Another awesome attribute of this product is that it can be used on cats as well as dogs. This is great so you don't have to buy special shampoo for each pet.
The ingredients in this product are organic and natural consisting of oatmeal, almond oil, aloe, and more. These ingredients are nourishing, soothing, and great for cats with dry, itchy or sensitive skin. There are no sulfates, harsh chemicals, alcohol or fragrance in this shampoo making it excellent for most pets.
This shampoo is soap-less and gentle so it won't hurt your pet's eyes or nose yet it is strong enough to remove dirt and oil. It also contains vitamins D, E, and A which are nourishing and help to help soften your pet's coat and leave a lasting clean smell.
Pros:
Shampoos and conditions
Ingredients are organic and natural
Can be used on cats as well as dogs
No sulfates, harsh chemicals, alcohol or fragrance
Contains vitamins D, E, and A
With ingredients like aloe and oatmeal, this shampoo is formulated to combat your cat's dry skin and relieves itching. These ingredients are organic and help to moisturize and heal dry or sensitive skin while detangling fur.
Free from soap, this shampoo is pH balanced and formulated to deodorize and cleanse while leaving the coat soft. Scented with a vanilla fragrance, this shampoo could be an awesome product for most animals.
Pros:
Has aloe and oatmeal
Combats dry skin and relieves itching
Ingredients are organic
Helps to moisturize
Detangles fur
Free from soap
Cons:
Fragrance doesn't last very long
Espree Silky Show Cat Shampoo, 12 oz
A luxurious shampoo for long coats.
Cleans and Conditions Pet's Coat
Provides amazing Shine to coat
Made with 100% Organically Grown Aloe Vera
Made in the USA
Formulated with organic aloe vera, this shampoo not only cleanses but leaves an amazing shine as well. Ingredients like jojoba, silk protein, and panthenol, make this shampoo extremely moisturizing
This could be an excellent shampoo for cats with very long hair as this product contains lots of slip for easy detangling.
And with one of the ingredients being safflower oil, this product helps eliminate that super dry feel that comes with shampooing.
Pros:
Formulated with organic aloe vera
Leaves an amazing shine
Extremely moisturizing
Contains lots of slip for easy detangling
Totally free of sulfates and made with organic and natural ingredients, this shampoo could be excellent for cats with sensitive skin.
Containing natural glycerin, this shampoo by Kin and Kitty helps to retain moisture in the coat as well as the skin.
The soap is free of chemicals and tear-less so it won't burn your cat's eyes. It is also sulfate, fragrance, and paraben free for a totally gentle cleanse.
Pros:
Made with organic and natural ingredients
Free of chemicals
Helps to retain moisture
Sulfate, fragrance, and paraben free
Our Recommendation
While it was a toss-up between the Espree Silky Show for Cats and kin+kind Kitty Shampoo, I'm going to have to go with the Kin and Kind Kitty Shampoo.
Although I love all of the moisturizing ingredients that are in the Espree Silky Show for Cats shampoo, they are not all natural. As a cat owner, I love my pet and the last thing I want is for her to ingest something that is harmful.
And so, I choose the kin+kind Kitty Shampoo as the best cat shampoo hands down.
This shampoo contains glycerin, which is super moisturizing, however, they've used natural glycerin. Not only is this shampoo made with natural ingredients, but they are also organic as well.
There are no sulfates, parabens in this shampoo and it is fragrance-free. Kin and Kind Kitty Shampoo get my cat's coat nice and clean without her being bombarded with a harsh lingering scent.
I can brush her hair with no problem as it is thoroughly moisturized and there is no itching or hair falling out after a bath. This shampoo does what it says it will do and I highly recommend it.
Product data was last updated on 2023-06-06.
Join Our Community
And Get Our Best Stuff for FREE
QUOTE:
"In ancient times cats were worshipped as gods; they have not forgotten this."
-- Terry Pratchett