If you're in a hurry and just want to know what the best couch cover is, we recommend the Gorilla Grip cover.
[amazon box="B077NWBXZC" template="table"]
Cats are a precious part of millions of homes around the world. However, making sure that each of those homes is cat-proof can be difficult, especially when it comes to protecting your furniture. Cats are naturally curious creatures with a need to stretch their legs—and their claws—from time to time!
If you're worried about the marks your furry friends might be leaving on your furniture, but you don't want to sacrifice the style and comfort of your home to kitty-proof it, then a couch cover is a great option for keeping your furniture safe and your cats happy!
What Are Couch Covers?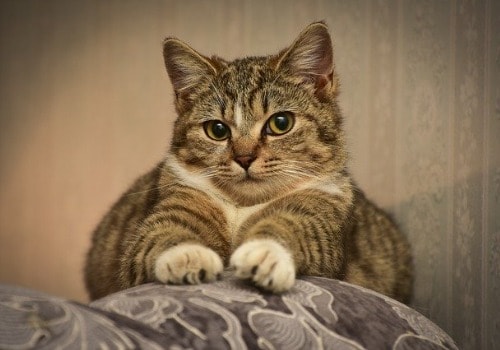 At its most basic, a couch cover is any fabric or non-fabric covering that is designed to fit over a piece of furniture and protect it. While its most basic purpose may be to protect your couch or chairs, a couch cover can be colorful, bright, and cheerful enough to become the centerpiece of any room!
Couch covers are usually made of cloth but can be made of tougher materials to hold up to heavy-duty wear and tear. For most of history, vinyl couch covers were considered the best way to protect against intense exposure to pets, family members, or the elements. However, modern technology allows for sturdy couch covers that are still cloth-based, and therefore are much easier on the eyes, pets, and people alike!
At its heart, though, a couch cover will still protect your furniture from dust, pet hair, and pet scratches. Because the cover can be changed out periodically, you can be sure that the couch or chair beneath the cover is staying safe and clean. For cat owners, in particular, there is a multitude of couch covers that are designed especially to protect against your cat's scratching habits!
Benefits of Couch Covers
As mentioned above, couch covers are really any fitted cloth or material that covers your furniture and protects it from outside wear and tear. The most obvious benefit of a couch cover is that it provides a layer between your furniture and the rest of the world, and takes most of the damage that would otherwise hurt your couch itself.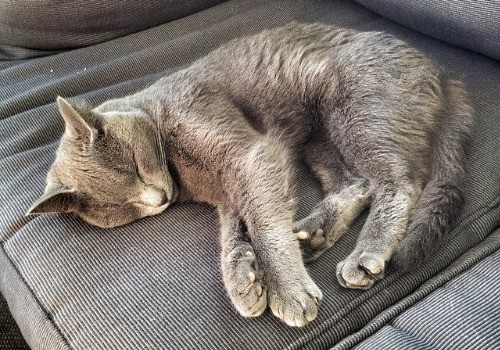 For cat owners, specifically, couch covers can provide a protective barrier against your cat's claws. Some of the covers listed below are specifically designed to hold up to the worst that your cat can throw at it, and still come out looking bright and professional!
Beyond simple cat scratches, couch covers can also provide a cost-effective way of keeping your furniture clean. Cat hair is pretty much known for getting everywhere, and it can be a major pain to constantly be having to vacuum, dust, or otherwise clean all your furniture by hand. With a couch cover, you can just toss the cover itself into the washing machine, and clean all that cat hair off in no time at all!
Finally, couch covers are a great way to brighten up a room or change the look of an old couch without having to buy a whole new set of furniture.
Top Five Couch Covers for Cat Lovers
Across the board, these top five couch covers are designed to repel your cat's scratches and other tears. They may look a little bit tougher than the standard couch cover, but that just means that they're sturdy enough to handle anything that your cat can throw at them!
[amazon box="B00DWGS56U" template="horizontal"]
The LAMINET Sofa/Couch Cover has most of its benefits right there in the name. It's waterproof, so it can protect against regular water spillages as well as any pet accidents. It's heavy-duty, too, and can stand up to a lot of punishment while still protecting the furniture beneath!
The couch protector design can be custom designed to fit unique couches or can be ordered in a standard size to fit the average couch. The clear vinyl construction also makes it a cinch to clean, since it just wipes clean with a damp cloth!
Pros:
the "universal fit" available online really does fit most armchairs and couches, regardless of whether your couch has high arms, low arms, or no arms at all!
As mentioned above, the lightweight construction is still plenty tough enough to take care of cat stains
The clear design allows your couches natural beauty to still be seen
Cons:
The "one size fits all design" may mean that it's not a perfect fit for your couch
The vinyl construction may not fit perfectly with your house's preferred aesthetic and can get pretty loud
[amazon box="B072KKPWBD" template="horizontal"]
Another clear plastic design that lets you show off your furniture while still protecting it from your cat's moods, this couch cover is pretty much entirely claw proof! Heat binding along all of the seams makes it especially resistant to any wear and tear, and like the previous entry, the plastic design is waterproof and easy to wipe clean.
While both this entry and the previous option may not be the prettiest options available today, their easy-to-use designs mean that they can be easily folded up and stored when you have company over!
Pros:
This cover is waterproof, scratch-proof, tear-proof, and easy to clean of dry and wet spills alike!
Another "one size fits all" model design, this couch cover features sculpted arms to provide a better fit over the dips in your couch!
Cons
While this cover is waterproof, if cat messes are left for extended amounts of time, you may see some discoloration in the cover, and smells may linger
Because of the extra-fitted design, this couch cover may not fit some more unique couches as well as they do the standard-shaped couch
[amazon box="B01B5B3UG8″ template="horizontal"]
The Mambe Waterproof Furniture Cover may not be as fitted as the first two options on this list, but it's still a sturdy, heavyweight couch cover that will protect your furniture from pets and people alike! Both sides of this reversible throw are microfleece, but the waterproof barrier in between the two layers keep liquids from staining your couch.
This tough middle layer is the same thing that will keep cats from scratching any part of the couch that it covers. It's thick enough to stand up to cat and dog scratches without sounding loud and crinkly!
Pros:
Unlike some of the other options on this list, the Mambe blanket is as pretty as it is functional, so you won't have to worry about pulling covers off of all the furniture before friends come over!
In addition to preventing scratches, the highly absorbent material makes this blanket a great choice for cats that may have issues with potty-training!
Cons:
Unfortunately for heavy shedders, the blanket's highly absorbent design means that cat hair, once it gets stuck in the microfleece fabric, can be extremely difficult to get out, even with repeated washes.
[amazon box="B0739LQXN1″ template="horizontal"]
The H.VERSAILTEX couch cover is something like a compromise between multiple entries on this list: it's fitted to the couch so that it's not likely to slip off. At the same time, however, it's an attractive design that won't look out of place on your couch no matter who comes to call!
The H.VERSAILTEX cover also features industrial "no-slip" lining to keep the cover firmly in place, no matter how agitated or excited your cat may get when you're away from home!
Pros:
The simple, attractive design is still tough enough to protect your couch from cat scratches while still flattering your furniture and the overall look of your room!
The thick, waterproof material protects against pet accidents and food spills, all without looking like your couch is wearing a raincoat.
Cons:
While this heavy-duty cover protects against your cat's scratches by virtue of its weight and tough construction, it's not specifically designed to deter cats from scratching, the way previous options are.
The fabric is waterproof, but if cat messes are left to soak in for long periods of time, the cover may stain, and the couch underneath may show some slight discoloration.
[amazon box="B077NWBXZC" template="horizontal"]
The last option on the list, the Gorilla Grip Original couch cover is another attractive furniture cover that still keeps a steady grip on your furniture and is heavy enough to protect against any tugging from your cats. The fit is adjusted by a series of straps that hold the cover firmly in place so that one size really can fit all couches!
Despite its tough design, the Gorilla Grip couch cover is covered in a super soft suede fabric that makes it a great choice for both people and pets!
Pros:
The adjustable design means that this couch cover can really fit just about any couch, without slipping off or providing a poor fit!
Gorilla Grip offers a ten-year warranty on all their products, so if you're not 100% satisfied with your couch cover, it's easy to get in touch with someone who will help you find a cover that you prefer!
Cons:
This couch cover is more of a permanent cover—other customers have found that the same no-slip grip that makes this cover such a great fit can transfer to the couch underneath unless properly cleaned and maintained.
Our Favorite Couch Cover
Anyone of the couch covers on this list provides a great way to protect your furniture while still making sure that you love the look of the house where you live! Which cover you choose ultimately comes down to what your priorities are in creating the look of your house, and there are tons of other options that you can explore for any preference!
However, because of the combination of heavy-duty material, no-slip design, and attractive appearance, our personal favorite couch cover is the Gorilla Grip cover. It protects and maintains your furniture without sacrificing your personal style!
[amazon box="B077NWBXZC" template="horizontal"]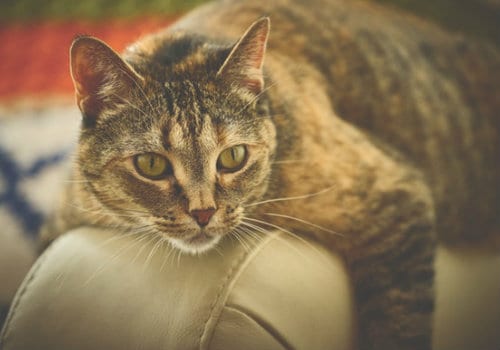 Conclusion
Ultimately, no matter what kind of couch cover you decide that you're looking for, the options listed above can be a great way to narrow your search options. Whether you choose one of the above covers or just use them as a springboard to find what you're looking for, there are a wealth of options that have been specifically designed to protect your cats, your furniture, and your way of life!
QUOTE:
"In ancient times cats were worshipped as gods; they have not forgotten this."
-- Terry Pratchett