Feline infectious peritonitis (FIP) is a virus that provokes a fatal immune deficiency response in some of the cats that carry it. Caused by a lethal strain of feline coronavirus, FIP kills 95% of cats diagnosed with it. FIP comes in a 'dry' form with symptoms of weight loss, lethargy, and fever, and a 'wet' form which comes with the same symptoms plus fluid retention in the lungs and/or stomach.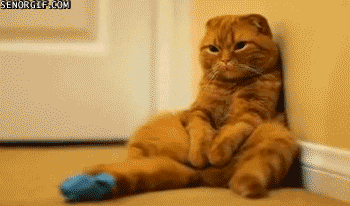 Most strains of feline coronavirus do not cause disease. These harmless variants are called feline enteric coronavirus and many cats carry them. In 1981, scientists discovered a strain of feline coronavirus that is nearly identical to FIP but only causes mild diarrhea in infected cats and clears up quickly and easily.
Feline infectious peritonitis cannot be cured. A vaccine exists but it is not recommended and cannot be given to all cats.
What Are the Symptoms of FIP?
At first, cats exposed to FIP exhibit no symptoms at all. Cats can carry the virus for weeks, months, or even years and never show any symptoms at all. Only a small number of cats go on to develop full-blown FIP after the latent period. Scientists believe that the virus elicits an abnormal immune response in those cats, and that is what enables the virus to spread inside the cat and kill it.
FIP comes in a wet form and a dry form. Wet FIP progresses much more rapidly than dry FIP and usually results in death within two weeks or even sooner from the time the symptoms first appear. The dry form is also fatal but takes longer to kill. A cat with dry FIP will usually die within two years.
Symptoms may seem mild at first. Sneezing, wheezing, fever, lethargy, and diarrhea become worse and worse as time passes, and antibiotics are ineffective. In the wet form of feline infectious peritonitis the stomach and/or lungs of the cat fill with fluid. The stomach appears distended, though in most cases the distension is not painful.
Sale
Bestseller
With wet FIP, fluid-filled lungs cause breathing trouble. Infected cats may lie down on their sides and wheeze, trying to get air. Wet FIP often appears as a crisis and causes death shortly after first appearing.
Symptoms of the dry form of the disease include lethargy, fever, loss of appetite, diarrhea, depression, and weight loss. Dry FIP kills more slowly, usually within two years of the first appearance of symptoms. No treatment is available for either form of the illness.
If you think your cat might have contacted either form of feline infectious peritonitis, contact your vet immediately.
How Do Cats Catch Feline Infectious Peritonitis (FIP)?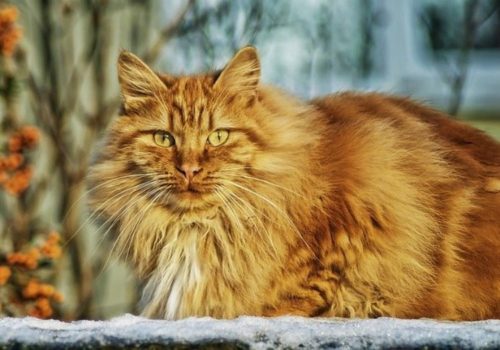 Cats catch FIP by coming into contact with the saliva or feces of other infected cats. Even house cats can develop FIP, either because they came in contact with it from their mother as a kitten, or sometimes from another indoor cat that never develops symptoms.
Many cats carry the virus around and never develop feline infectious peritonitis, and no routine test for the virus exists. Sadly, this makes it nearly impossible to protect your cat from the illness, although keeping litter boxes clean and away from food helps in multiple cat environments.
Many cats carry the virus around and never develop feline infectious peritonitis, and no routine test for the virus exists. Sadly, this makes it nearly impossible to protect your cat from the illness, although keeping litter boxes clean and away from food helps in multiple cat environments.
Why Can't My Cat Be Tested Before FIP Develops?
No simple diagnostic test exists for feline infectious peritonitis. FIP is diagnosed by its symptoms when other feline diseases have been ruled out. The vet confirms the FIP diagnosis blood tests and with a biopsy.
Because FIP so often first presents as a feline crisis, your vet may suspect FIP right away, but no single blood test can pinpoint the illness. This is because blood tests designed to find antibodies in a cat's blood only show that the cat has been exposed to a feline coronavirus, not necessarily that the cat has been exposed to the coronavirus that causes FIP. Even cats exposed to FIP will not necessarily go on to develop the disease, so blood tests have no real predictive value.
Your vet will likely have a pretty good idea just by looking at your cat whether FIP is the cause if its symptoms. If a blood test then shows a high amount of coronavirus antibodies the diagnosis may be confirmed on that basis alone.
Can FIP Be Treated?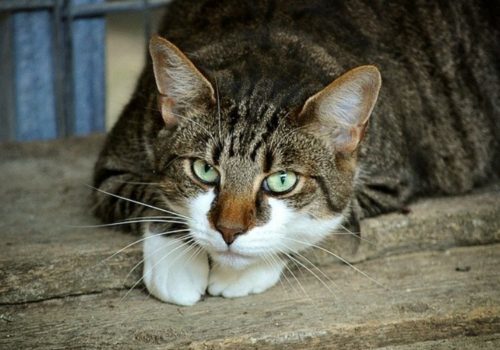 Symptoms of feline infectious peritonitis can be treated, but FIP is an incurable illness. Your vet will instead try to alleviate your cat's symptoms by draining fluids as they accumulate and through blood transfusions. Corticosteroid drugs, antibiotics, and cytotoxic drugs may be administered to relieve symptoms. Very rarely these drugs provoke a short remission. If your cat is very ill, your vet may recommend euthanasia.
Your vet is more likely to treat the dry form of the disease, which can go one for as long as two years than to treat the wet form, which heralds imminent death. If your cat is diagnosed with wet FIP, it is suffering and death is close. Consider these facts before embarking on a complex round of drugs and other interventions that may ease symptoms but will not help the cat to survive.
Bestseller
The dry form of FIP results in internal granulomas, or scar tissues, appearing on various internal organs. Treatment of dry FIP involves finding which organs are being affected, then mitigating pain and other symptoms involving those organs.
Researchers continue to look for new drugs to treat or cure feline infectious peritonitis. Antiviral drugs and immune response modifiers show some promise but for now, nothing has emerged as a cure.
Cure for FIP
How Common Is FIP?
Feline infectious peritonitis is relatively rare in cats. Cats commonly contract various strains of coronavirus but very few ever go on to show symptoms of FIP. The most common way for cats to contract the FIP coronovirus is from their mothers before they are born. Only a small percentage of those kittens will grow up and develop FIP.
Feline infectious peritonitis is slightly more common in multiple cat situations such as shelters and boarding facilities. Scrupulous cleanliness and attention to the health of the cats in the group setting is the only real preventative. Although FIP is a scary cat disease because it is fatal, take some solace in the fact that it is fairly rare.
What About Cats That Do Recover?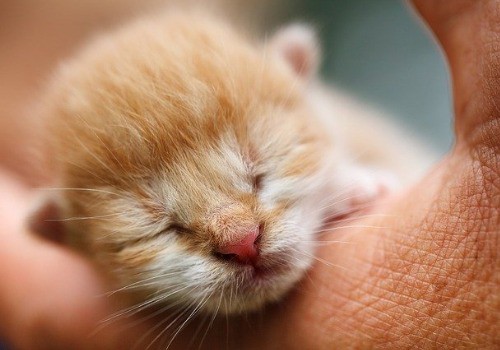 For every rule, someone will present a dramatic exception. FIP kills 95% of the cats that develop it. That means it doesn't kill 5% of these cats.
Even though a very small number of cats do recover from FIP, rest assured your vet is not trying to bully you into euthanasia or take part in some grand conspiracy to take FIP lightly. Vets want a cure for FIP. Vets recommend euthanasia in an attempt to save your cat from a painful death, not to kill a cat that would likely survive.
No one can force you to euthanize your beloved pet. Some people feel better attempting to push their cats into the lucky 5% by intensively caring for them and trying every possible treatment. If that is the direction you choose, your vet will be able to recommend the best course of action and will likely check on your cat often.
If have multiple cats and do not want to euthanize your cat, but are worried for the others, rest assured they are not likely to catch the illness from the infected cat. Cats with active symptoms actually shed very small amounts of FIP. In fact, your other cats may well already carry the virus and may never develop symptoms.
One good preventative measure however is isolation of the sick cat and giving it a separate litter box. If your cat does not recover, at least you tried. Understand though, before you embark on this course, that your cat will most likely take a turn for the worse and die, and that it can happen quickly, especially with the wet form of FIP.
Sale
Bestseller
Why Do Some Cats Get FIP and Not Others?
The question of why some cats come down with FIP symptoms and others never get sick is a complex one. Sometimes kittens from the same litter will all stay healthy except for one. Why that one, and not the others?
Some say that stress is a trigger, but the truth is, no one really knows. Researchers hypothesize that two things have to happen in order for a cat to develop fatal FIP: 1) the virus has to mutate into the FIP form, and 2) the cat has to have an immune deficiency response to that mutation that allows the virus to spread quickly throughout thee cat's system.
If stress was a factor, why would kittens from the same litter not all come down with feline infectious peritonitis after a chaotic period like a move or the loss of a mother? The trouble with trying to answer unanswerable questions is that the end point is often a lot of guilt being picked up by the pet owner. If your cat has FIP, it isn't your fault and nothing you could have done or not done would have prevented it.
Can My Older Cat Get FIP? Can My Dog Get It? Can I?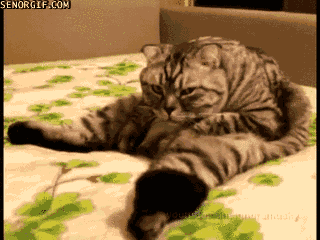 Most cats that die from feline infectious peritonitis are under two years old. Older cats can come down with the illness however, especially if they are over fourteen years of age and/or have another feline immunodeficiency disease such as feline leukemia. Mostly, FIP is a young cat killer, but it can theoretically affect any cat.
Dogs cannot contract feline infectious peritonitis, and neither can people. The illness is specific to cats. Dogs and people can carry coronaviruses but they can't catch them from a cat, even a very sick cat.
What About a Vaccine?
A vaccine for feline infectious peritonitis exists, but it is controversial. The American Association of Feline Practitioners has categorizes the FIP vaccination as "not generally recommended." This not not necessarily mean the vaccine is dangerous or bad, just that it isn't a vaccine that most cats need.
In order for the FIP vaccination to be administered, a cat first has to be tested for exposure to feline coronavirus. This csn involve a variety of expensive blood tests, and the results can be inconclusive. The vaccine is administered nasally if it is deemed beneficial to the cat.
If want your cat vaccinated for feline infectious peritonitis, talk to your vet. The number of cats that come down with this devastating illness is very small when compared to the general population of cats in the world. Your vet may well discourage vaccinating the cat against FIP.
If the vaccination is given, the schedule is one dose for cats at least sixteen weeks of age, followed by a second dose three to four weeks later. Once the vaccine is given, yearly boosters are recommended.
Bestseller
Putting It All in Perspective
In the wild, cats have lots of kittens because most kittens never live to be adult cats. Kittens get eaten, injured, starve, or get sick. Feline infectious peritonitis is one-way nature culls weak kittens early on.
Of course, most of us don't want our pets to live in the wild, because the wild is cruel and relentless. When a devastating fatal illness hits a young cat it may feel very unfair and horrifying, but it is not something anyone would ever notice if we didn't keep cats as beloved pets.
Because we do love our cats, and because feline infectious peritonitis most commonly hit cats under two years of age, it feels especially tragic. You may not have had your sick cat for very long at all. You may have just gotten to know and love the animal.
Understand that grief is normal. Ask any pet owner who has lost a beloved animal and you will quickly realize your reaction is not over the top and it will get better. Know that your cat has had a better life with you, even if it was cut short, than it ever would have had without you.
You may decide you never want another cat, ever, but that reaction is most likely a temporary one. Should the day come when another cat catches your eye, or should a cat choose you by appearing on your doorstep, as they so often do, do not be afraid to open your home and your heart. Most indoor cats live for ten to sixteen years, and some live much longer.
It takes a special person to love a cat. Grieve, pick yourself back up, and find another friend.
Product data was last updated on 2023-02-03.
QUOTE:
"In ancient times cats were worshipped as gods; they have not forgotten this."
-- Terry Pratchett