With animal shelters overflowing with cats and kittens in need of homes, many kind souls have started opening their homes and hearts up to foster cats. And if you'd like to help, learning how to foster a cat is the first step.
You'll care for your foster cat in your home until the perfect adopter turns up… or until you decide to offer him a permanent home yourself. But fostering a cat is a commitment in and of itself, and it requires many different precautions and preparations.
Quick fact: did you know that cat ownership costs 40% less than dog ownership?
Want to learn more? Here's our cat fostering primer — take a look and see if it's right for you!
What Is Cat Fostering?
Human children without suitable families are placed with foster parents who care for them until they can find or be returned to a permanent home. Cat fostering takes the same concept and applies it to homeless cats.
Many animal shelters simply don't have the room to accommodate all the homeless cats out there. Additionally, cats with communicable diseases or who don't get along with other cats are often turned away from shelters and rescues.
But many organizations have begun enlisting the public's help in housing and caring for homeless cats until their forever homes can be found. Those who agree to assist are known as foster owners, foster parents, cat fosterers or simply fosters.
Why Should I Foster a Cat?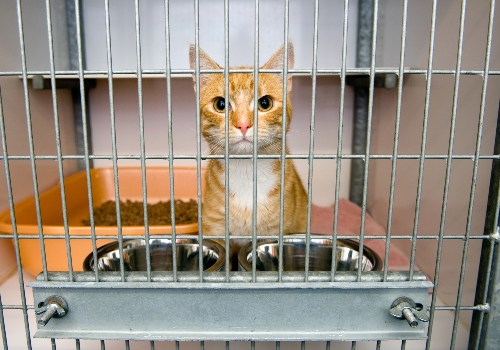 When you foster a cat, you free up shelter resources and provide the cat with more one-on-one attention and care than he would otherwise receive. By assigning cats to foster owners, the shelter can maintain enough open spaces to accept new cats into its care.
Fostering helps prevent cats from being unnecessarily abandoned or euthanized. Without foster owners, many full shelters would either turn new cats away or put them down due to lack of space.
All types of cats can benefit from fostering, but several at-risk groups stand to benefit the most.
Without foster homes, cats with medical issues would likely go unadopted and/or be euthanized. And kittens would grow up in unhealthy environments that impede their development and reduce their chances of finding a home in the future.
When you foster a cat, you get to know its personality, preferences and quirks. This information is invaluable for rescue agencies, who use it to match potential adopters with the right cat.
By fostering a cat, you don't just help one cat. You also help animal rescue organizations — and, as many foster owners will attest, you help yourself, too.
Cat fostering is a great way to gain experience with cat care and can help you determine whether full-time cat ownership is right for you. And there's nothing more fulfilling than gaining a cat's trust and knowing that you changed his life for the better.
What Am I Committing to When I Foster a Cat?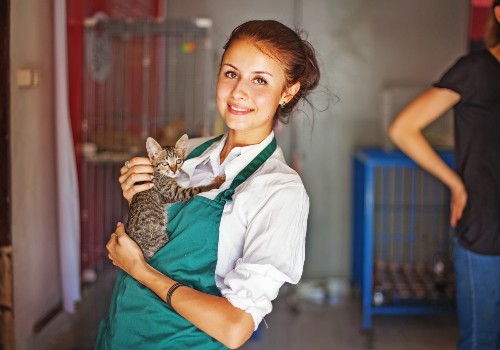 Every shelter and rescue is different, so there's no one-size-fits-all cat fostering agreement. But here's a general overview of what will be expected of you when you foster a cat.
Providing Food, Care and Shelter
First and foremost, you'll be expected to care for the cat as if he were your own. This means feeding him, playing with him, keeping him safe and making sure he stays healthy.
Some shelters require you to purchase your own cat food and supplies, while others provide them to you free of charge in exchange for your care. Shelters typically pay for any veterinary care the cat needs during the course of your foster agreement.
Training, Socializing and Working with the Cat
Your foster cat may be a perfect gentleman who always uses the litter box, never bites and loves everyone he meets. Or he may come from a traumatic background and need someone with enough love and patience to help him overcome his fears.
You'll need to work with your foster cat to bring out his best qualities, instill good habits and soothe his pains and anxieties. If you foster kittens, you'll need to potty train them and make sure they learn how to behave and play nicely with people and other animals.
Helping the Cat Find His Forever Home
Unless you decide that you just can't say goodbye to your foster cat and officially adopt him, there will come a time when he needs to go to his forever home. You'll need to work with the shelter to come up with a description of the cat and introduce him to potential adopters.
How Do I Sign Up to Foster a Cat?
If you've read through this guide and feel like you'd make a great cat fosterer, the next step is finding an organization to work with. Shelters with foster programs are becoming increasingly common, so check your local rescue's website to see if they need foster parents.
You can also check sources like forums, local Facebook groups and Petfinder for "foster wanted" ads.
There is generally an application process for obtaining a foster cat, including a home visit by a shelter volunteer or employee. Once you've been determined to be a suitable candidate, you can select your foster cat and start making a difference in his or her life!
Watch a Street Cat Rescue: Before and After …
QUOTE:
"In ancient times cats were worshipped as gods; they have not forgotten this."
-- Terry Pratchett